---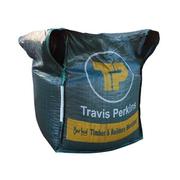 Sale
A shingle suitable for use with underground soil pipe.
Construction of Soakaway Drainage fields
Use solid perforated foul drainage pipe, with the slots/holes at the bottom, laid in trenches of a uniform gradient not steeper than 1:200
Pipes should be laid at a minimum depth of 200mm and a maximum depth of 700mm. to enable aerobic contact between the effluent and the drainage stone and soil particle
The Maximum length of a single trench is 30 metres.
Pipes should be laid on 300mm of clean shingle, gravel or broken grade 1 stone ( 20mm – 50mm ).
Soakaway drainage field trenches should be filled to a level of 50mm above the pipe
Drainage trenches should be between 300mm and 900mm wide with areas of undisturbed ground of minimum 1m wide between parallel trenches.
An inspection chamber should be installed between the septic tank and the drainage field.
Delivery

Delivered and unloaded in bulk bags for large project quantities
The high strength jumbo bags can be used for multiple purposes
Acts as a weed suppressant
Actual weight will vary depending on moisture content
The product is locally sourced and natural so the colour may vary from images shown