QUANTUM is the least cost and most compact sewage treatment plant in the UK. Retail Prices from £1,500+VAT (£1,800), delivered
Low purchase price
Low installation cost
Ultra compact tank – smallest on UK market
No ugly blower kiosk
No odour
Low noise
Made in UK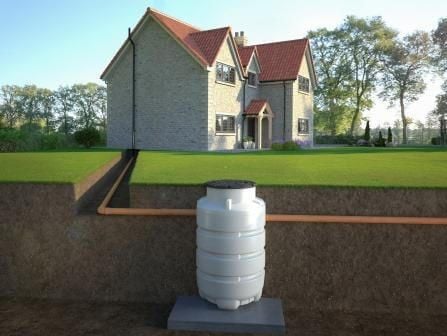 Our QUANTUM sewage treatment plant is a low cost, advanced Activated Sludge Process (ASP).
It is designed to receive wastewater (sewage) and process it so that only a clear effluent is discharged into the environment after treatment.
QUANTUM is an economy version of our flagship Vortex sewage treatment plant.
It is an ideal "all rounder" for domestic properties offering good performance in a very low cost tank.